Most industrial test equipment is part of an industrial production line or is used in laboratory conditions to test manufactured products. The equipment consists of measuring instruments, power supplies, computers, custom electronic circuits and fixture devices. The instrumentation serves to perform all the required measurements, while the fixture device is used for mechanical clamping and electrically contact the product during test.
The 3EL's engineering team has the expertise to develop and build custom industrial test equipment and test software based on customers requirements. At the beginning of this complex procedure, the customer shares all available details of the product to be tested: ideas, sketches about the test equipment, supplemented with a description of the test steps and parameters.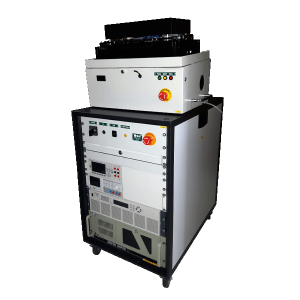 The development begins by collecting detailed information about the measured values, ranges, phenomena. Based on this information and the customer requirements the engineering team selects the appropriate measuring instruments and other equipment needed for testing. The next complex step is about preparing the electrical wiring diagrams, capturing custom circuit schematics, and developing PCB drawings in addition to making 3D drawings of the equipment. As a parallel task to the hardware development an appropriate test software is developed covering all the required measurements, data acquisitions and calculations as well as fixture automation interventions.
Finally the industrial test equipment is built according to the plans, the software is installed and preliminary tests are performed before the on site commissioning.
For any details or quotations please contact us at any time. We are happy to work together with our customers on complex and interesting projects.